A Special "Dads and Grads" Celebration Vacation Package!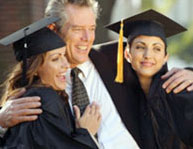 Summer is just around the corner and in recognition of the Dads that will be celebrating Father's Day and those Sons and Daughters at any age that will be celebrating Graduation in the coming months, (oh and MOM, we haven't forgotten you either!) we are excited to extent to you this special "Dads & Grads" Celebration Vacation Package on the Osa Peninsula of Costa Rica.
Book by May 14th 2013, and start your vacation between May 26th and June 29th 2013, and "DAD" gets 1 to 2 NIGHTS FREE* on any three (3) night or more Fishing and/or Fishing/Adventure Collection package and your "GRADS" STAY FREE**
Finally, once you've finished building your customized "Dads & Grads" vacation package, we will honor our published May to November pricing discount of 20% OFF!!***
Now the fun starts. Please find below a sample "Celebration Vacation" package that will make this a family "Trip of a Lifetime!"
5 Days and 4 Nights Stay, with the 4th NIGHT FREE
DAD can pick a 1, 2 or 3 Day Fishing Collection package at 20% OFF, plus a Father's Day Gift of a PENN SPINFISHER V Fishing Reel
GRAD's STAY FREE
MOM – can pick either the Fishing or Adventure Collection package at 20% OFF, plus receive the "INDULGE YOURSELF" Massage & Facial Special
To check availability on the very SPECIAL OFFER, please use the form on the right! Hope to see you in Costa Rica Soon! You may also call 1.800.733.1115 for immediate assistance! Be sure to mention this special!
To show our appreciation for "Dads" on Fathers Day, Crocodile Bay will also be giving away a NEW PENN SPINFISHER V Series REEL as our Father's Day Gift to Dad! Shipped to your home following your vacation at Crocodile Bay Resort,Costa Rica! (Limit one per family). Check out the PENN video clip below to preview PENN's NEW Cutting Edge SpinFisher V Series REEL!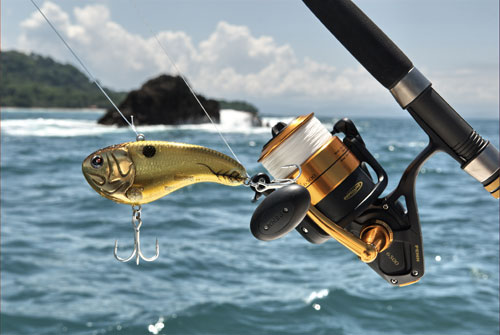 Here is a great testimonial from a recent Mother/Daughter(s) trip to Crocodile Bay!
The President and founder of Florida's Fishin' Chix, Claudia Espenscheid and her daughters explain why Crocodile Bay is the perfect family destination for fishing, whale and dolphin watching and more. Watch this great video testimonial by Claudia and her daughters!